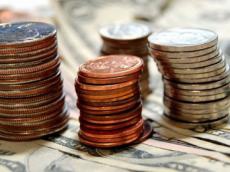 By AzerNews

The Armenian government fails to make an economic progress because of lack of a mechanism to attract investors.
In search of investment, the government is looking for capital sources abroad. Prime Minister's recent call for attracting foreign investment could be regarded as a 'smart solution' to the problem but only if he could offer the necessary mechanisms to this end.
Alas, it turned out just a call, as there has been no investment project that Armenian ambassadors could present to potential foreign investors. Ambassadors of the post-Soviet county complain that the ministries refuse to provide them with investment projects.
In turn, Prime Minister Ovik Abramyan instructed ministers to develop a program for Armenia's ambassadors aimed at attracting investors.
Finance Minister Gagik Khacatryan recently acknowledged that Armenia is not an attractive state in terms of investment. "The presence of the "shadow" economy makes Armenia unattractive for investors," he said.
Armenia is rapidly losing its attraction for foreign investors. The authorities cannot offer favorable investment ground for foreign investors, as its economy is seriously suffering from monopoly.
Even domestic investors have no will to invest or expand their business in the country. Furthermore, the owners of the major industries in Armenia stay abroad, as they are not interested to launch business in the country.
Moreover, Armenia is under blockade in the South Caucasus region due to its aggressive policy towards neighboring Azerbaijan. The country is isolated from large-scale economic projects. With zero economic roles in the region, Armenia cannot be a destination for foreign investment.
Neighboring Turkey also keeps Armenia isolated from regional projects. Yerevan's aggressive policy towards Azerbaijan and groundless claim on the so-called genocide has hindered the Armenian-Turkey economic relations.
The dead-lock situation hinders Armenia's plans to attract foreign investment, which is of urgent need for the country.