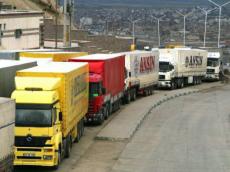 By  Trend
Turkey intends to expand cooperation in the customs sphere with Georgia, Deputy Minister of Customs and Trade of Turkey Fatih Ciftci said during his visit to Georgia, Turkish media outlets reported.
While discussing with his Georgian colleagues the issue of delays at the Red Bridge checkpoint on the Georgian-Azerbaijani border, Ciftci noted that Turkey hopes to solve the problem of congestion of trucks at this checkpoint.
The Red Bridge border checkpoint is located on the main route of export of the Turkish goods to Azerbaijan and Central Asian countries.