Azerbaijani-Swedish Federation (ASF) will hold a protest action in front of the Iranian Embassy in Sweden on Feb. 6.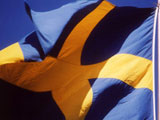 Federation urges Azerbaijanis living in Sweden to take part in a protest action against the anti-Azerbaijan policy. The statement notes that after gaining independence by Azerbaijan, Iran started to carry out a campaign of hate and subversive activities.
"Military and technical support to Armenia in its aggression against Azerbaijan, commemoration of Azerbaijanis, who were killed in Karabakh by the Armenian aggressors in the mosques, use of military force against Azerbaijan in the Caspian Sea, creation of camps for export of religious fanaticism, hate propaganda against Azerbaijan and lies by public broadcaster Seher are just a few examples of the 20-year policy," the statement says.
The statement also touched upon the situation in Southern Azerbaijan.
"By permitting to open Armenian schools, sports clubs, media outlets' editorial staffs in Southern Azerbaijan, Islamic Republic of Iran prohibits the establishment of institutions representing Turk-Muslims and organize massive lawsuits against the Azerbaijani intelligentsia," the statement says.
The federation strongly condemns the dirty policy of the Iranian regime against the Azerbaijanis living in Azerbaijan and Iran, and plans to hold a protest action on Feb. 6 at 1:00 p.m. in front of the Iranian Embassy in Stockholm.
/
Trend
/