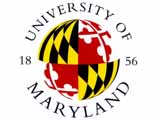 In the framework of the Year of Ecology announced by the President of Azerbaijan, the Embassy of Azerbaijan to the U.S. held an essay contest among the students of  the University of Maryland entitled "Discovering Azerbaijan: Most exciting facts and accomplishments". The purpose of the contest was to encourage the American students to learn more about Azerbaijan's rich nature, environment, ecology, as well as its history, economy, culture and traditions. 
After a meticulous evaluation of numerous papers received, the Embassy announced two winners - Chinchu Harris and Hafie Yillah. The winners have been awarded round trip air tickets to Azerbaijan. At a special event at the University of Maryland attended by professors and students of the university, the winners were presented relevant certificates by the representatives of the Embassy. 
Both winners will participate at the study courses in Baku dedicated to environmental issues, which are organized jointly by the University of Maryland and the Khazar University in Azerbaijan on May 21 – June 4, 2010. The participants will learn more about the ecology of Azerbaijan, the accomplished and current environmental projects and future plans in this field.
In line with international standards, the course credits earned by the students at the Khazar University will be recognized by the University of Maryland.
Founded in 1856, the University of Maryland is ranked 7th among public flagship universities in the United States. About 37 000 undergraduate and graduate students study in 13 colleges and schools of the university.  
/Today.Az/

Click to enlarge: