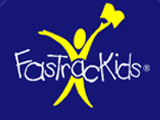 FasTracKids is an intellectual pleasure for children. To be exact, FasTracKids is an international program of Early Childhood Development, established in the United States. It operates in 50 countries, and has been doing so for over 10 years now.
Reportedly, FasTracKids has over 300 branches all over the world, and Azerbaijan is no exception. Back in 2009 a branch of Early Childhood Development Center FasTracKids has been opened.
There are classes for children aged 2 to 8. FasTracKids program of 12 interesting items is spread to 24 months, and used in pre-school education throughout the world. As a result of a unique combination of computer technology, LCD projector and interactive whiteboard training, this method of teaching becomes a real help in unlocking the potential and opportunities of children.
The whole system of teaching in the Learning Center FasTacKids based on direct communication with each child individually.
"In our center, kids get a unique opportunity to be totally prepared for school. The program pushes their creative development. Children become self-sufficient and easy make decisions. After school program FasTracKids the child develops speech, there is a desire to communicate," says Verdiyeva.
Recently, the Center was visited by the Director of Training of the American office FasTracKids International Ltd., Sabrina Hamilton. She conducted trainings with teachers Baku Centre and attended classes for kids.
"I'm happy with what I saw in Baku FasTracKids. It is very pleasant, relaxed atmosphere, wonderful children and teachers," said Sabrina Hamilton.
/Today.Az/