Currently, the number of Facebook users in Azerbaijan totals roughly 140,760.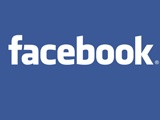 According to Facebook Statistics, men account for 84, 420 (62%) of the users in Azerbaijan.
Nearly 50% of users are young people aged 18 to 24 years. The second largest group of users are people aged 25-34 years (26%). Some 15% are young people aged 13 to 17 years.
The number of Facebook users increased by 30,000 people in Azerbaijan over the past 3 months.
/ANS PRESS/