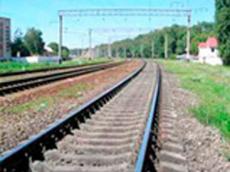 CJSC Azerbaijan Railways (Azerbaijan Demir Yollari; ADY) has appled to the Cabinet Ministers on the matter of demolition of illegal structures in the exclusion zone (security) of country's railroads.
Today ADY chairman Arif Askerov hasstated that about 1,000 such homes should be brought down immediately.
"Nearly 3,000 homes are located in the exclusion area, and sooner or later, they should be removed to ensure smooth operation of railway transport," Askerov said.
/abc.az/