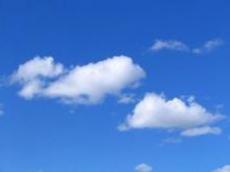 Tomorrow, the weather is forecasted to be changeable cloudy, mostly rainless in Baku and Absheron peninsula. Northern wind will be followed by south-eastern wind. The temperature is predicted to be  17-21 C at night,  26-31 C in the afternoon, the National Hydrometeorology Department of the Ecology and Natural Resources Ministry  reported.
As for the country's regions, the weather is predicted to be chiefly rainless, nevertheless, lightning and short-term is expected in some mountainous and foothills regions of Major Caucasus, at night and in the evening. The temperature will be  16-21 C at night,  28-33 C in the afternoon,  9-14 C in mountains at night, and  18-23 C in the afternoon.
Mild, calm weather, reminding summer days and pleasing people, is predicted to continue till Sept.22.
/Today.Az/