The United States has declared that the P5+1 group's latest talks on the nuclear standoff with Iran have been constructive.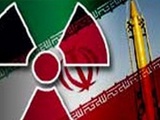 "We are moving on both tracks," said State Department spokesman Philip Crowley on Tuesday, referring to diplomacy and the threat of further sanctions.
"We believe we are making progress," AFP quoted Crowley as saying.
Political directors from the P5+1 group (the five permanent members of the UN Security Council plus Germany) met in New York on Saturday to discuss Iran's nuclear program.
Russia and China reportedly opposed any new measures.
Beijing sent a lower-level diplomat in a signal of its reluctance to back tougher sanctions pushed by the West.
/Press TV/