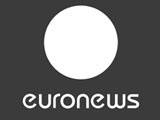 The report describes the lives of Azerbaijanis who became refugees and internally displaced as a result of Armenian-Azerbaijani Nagorno-Karabakh conflict and highlights the position of the Azerbaijani side.
Earlier, Euronews TV showed a video report "The winds of change in Nagorno-Karabakh" prepared by the Euronews staff who tripped to Azerbaijan occupied territories. The biased report distorted history of the Armenian-Azerbaijani conflict.
Authors of the report ignored views of the Azerbaijani side.
The Azerbaijani Foreign Ministry sent a letter of protest to the Euronews to protest policy of the TV channel. Azerbaijani public also voiced its strong protest over the biased report.
As a result, television admitted its mistake by removing the scandalous video story about the Nagorno-Karabakh from its Web site.
Day.Az