6-7 new bilateral documents are to be signed between Azerbaijan and Poland. One of diplomatic sources informed Agency Trend.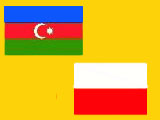 Documents cover development of cooperation in trade-economic, financial, transport and other areas. The most part of the documents is to be signed during forthcoming official visit of the Azerbaijan president Ilham Aliyev to Poland.
During the visit, which is to be held on invitation of the Polish president Alexandr Kvasnevskiy the discussion of prospects of Azerbaijan-Polish relations is expected. The heads of both states are to discuss the future of political, economical and humanitarian relationships, and also issues of development of relations within frames of international structures, particularly NATO, EC and CE.
Presently, parties work on the program of forthcoming visit and agenda of bilateral negotiations.