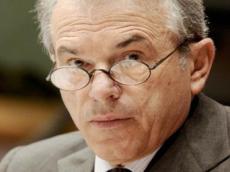 "Azerbaijan was subjected to occupation by Armenia as a result of Nagorno Karabakh conflict," said former vice president of the Committee for External Relations of the European Parliament Fiorello Provera,
APA
reports.
Condemning the aggressive policy of Armenia, F. Provera noted that the conflict should be resolved as soon as possible, and the occupied territories must be returned to Azerbaijan. "How is it possible that one country occupies another country's territories by force? This is absolutely unethical," said Provera
Provera also noted that, despite the conflict, Azerbaijan took the path of development that opens up opportunities for the country.