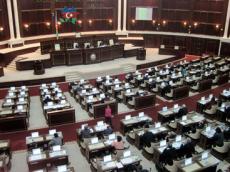 Documents will be required from political parties about their official headquarters in Azerbaijan, otherwise those parties will not be registered or their functioning will be suspended.
Azerbaijani Parliament told that annexes have been proposed to article #5 of the law "On state registration and state registry of legal entities".
According to the proposal, political parties are to submit the documents about the location of their headquarters to the state bodies to obtain the status of legal entities. The submission of a document confirming the legal address of the organization will be compulsory.
The draft law has been recommended to the plenary session of Azerbaijani Parliament.

/APA/