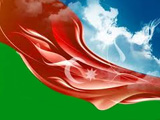 The International Travel Fair launched in Kuwait on Feb.23 with the support of Prime Minister Nasser al-Mohammad Al-Ahmed Al-Jaber Al-Sabah. The United States, Britain, France, Saudi Arabia, UAE, Qatar, India, Syria, Lebanon and Azerbaijan  are among the participants, the Azerbaijani Embassy in Kuwait reported.
The pavilion was organized by the embassy on the occasion of the 20th anniversary of the restoration of Azerbaijan's independence and the announcement of 2011 as the Year of Tourism in the country by Azerbaijani President Ilham Aliyev. The pavilion presented detailed information, photos and videos reflecting the ancient history, rich culture, nature, traditions and customs, and ethnography of Azerbaijan, including school carpets, gourmet kitchens, its dynamic economy, and its democratic reforms, as well as the country's massive tourist potential.
Former British Prime Minister John Major also visited the Azerbaijani pavilion. Azerbaijani Ambassador Tural Rzayev informed Major about the country's ancient history and modernity. Major showed a special interest in Azerbaijani cuisine and carpet weaving. He congratulated the Azerbaijani people on the anniversary and conveyed his greetings to President Ilham Aliyev.
Former Kuwaiti Information Minister Sabah Al-Khalid Al-Hamad Al-Sabah also visited the pavilion and was introduced to the manual work of Azerbaijani artists. The pavilion is attended by over 150 people per day.
/
Trend
/