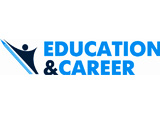 Education and Career 2010, the 4th Azerbaijan International Education & Career Exhibition, took place in Baku on 7-9 October. Exhibition is traditionally supported by the Ministry of Education of the Republic of Azerbaijan.  The exhibition is organised by Iteca Caspian LLC, part of ITE Group PLC.  The partners of the autumn exhibitions in 2010 include Azerfon-Vodafone, Pasha Sigorta, Caspel, Greenwich Travel Club, SIAR and Caucas Point Hotel.    
The exhibition presented 94 educational institutions and organisations, including more than 60 fee-based and free faculties, courses and programmes covering a variety of disciplines, fully justifying the motto "Choose Education - Secure the Future" . In total, the number of exhibitors and the exhibition area has increased by two times.
The 'geography' of the areas of study has significantly expanded, and includes Azerbaijan, UK, Hungary, Germany, Greece, Spain, Canada, South Korea, UAE, Russia, USA, Switzerland and Turkey.  An especially encouraging fact is the active participation of international educational institutions, universities and colleges. Present for the first time this year, was a Turkish national group of universities, including 15 educational institutions from Ankara, Istanbul and Izmir.
Below are pictures taken at the exhibition.
Click photos to enlarge:
/Today.Az/