Baku will host the next meeting of Azerbaijan-Latvia intergovernmental commission from March 1 to 3.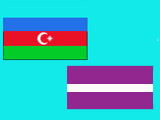 The commission is expected to be chaired by Economy Minister of Latvian Yuri Strotchin from Latvian side.
The meeting will cover discussions on expanding partnership in different spheres, including partnership on bank sector and investment, Latvian Embassy informed the APA.