"The Azerbaijan government notified the PA Consulting Company that it does not plan to set up a special regulating body in the country's energy field," the company's head of the project for technical assistance in the Azerbaijan energy sector, MacNeil Watkins said on Thursday.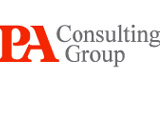 According to him, the government said, the Azerbaijan Tariff Council will perform the functions of such a body. Formation of this agency is currently underway and its Regulation was approved by the country's president in December 2005. In future it will be transformed into the regulating body between all entities.
According to Watkins, the work over establishing this body has been continued during two years. It was to regulate relations in the Azerbaijan energy sector and tariff issues, Trend reports.
This year PA Consulting will go on working over prices with the Tariff Council and on licensing issues with the Ministry of Industry and Energy of Azerbaijan.