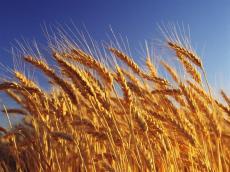 By Azernews
By Sara Israfilbayova
The support of operators within the entire food supply chain will further improve food safety in Azerbaijan.
Melek Chakmak, head of the Food and Agriculture Organization (FAO) of the United Nations representative office in Azerbaijan told Trend that farmers, producers, traders and other subjects of the food supply chain should be provided with state support.
She went on to say that the creation of an effective and competent agency for food safety is only the first step.
"This can be achieved through various trainings, program development and general rules for effective manufacturing practices in various sectors, as well as public awareness campaigns and other activities in various FAO projects. It is important to support operators throughout the food supply chain," said Chakmak.
In addition, she noted that another important aspect is proper border control under the new conditions.
Further, touching upon the activities of the FAO in Azerbaijan, she said that currently the organization is implementing projects in the country to strengthen phytosanitary inspections and diagnostic services, the preparation of a national strategy for land consolidation and the implementation of the relevant pilot project, capacity building in the development, monitoring and evaluation of agricultural policies and programs.
According to Chakmak, FAO is also working in Azerbaijan to develop programs for adaptation to climate change, a draft assessment and monitoring of forest resources to strengthen forest policy and knowledge in this area, and also helps strengthen the fight against locusts in the country.
Chakmak noted that the implementation of the above projects will continue in 2019.
The FAO is specialized agency of the UN that leads international efforts to defeat hunger.
The goal is to achieve food security for all and make sure that people have regular access to enough high-quality food to lead active, healthy lives. With over 194 member states, FAO works in over 130 countries worldwide.
Azerbaijan has been the member of FAO since October 1995. FAO's partnership with the country is focused on six priority areas, that include the promotion of women's representation in rural organizations and income-generating activities for rural women as a cross-cutting issue: Animal health and plant protection; Supporting investments in agriculture, food security and rural development; Capacity development, including agricultural education, research and extension; Strengthening the policy and institutional framework for agriculture and rural development; Improved crop, fisheries and livestock production; Sustainable, equitable and efficient forestry, land and water resource management.