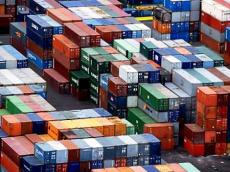 By  Trend
The annual trade turnover between Azerbaijan and Russia in the service sector reaches about $400 million, Russia's trade representative in Azerbaijan Eldar Tlyabichev said at the Azerbaijani-Russian business meeting in Baku Nov. 16.
He said that both countries have sufficient potential for the development of the service sector.
Tlyabichev recalled that the trade turnover between Azerbaijan and Russia has been growing recently.
"I think that we should develop cooperation in new sectors, for example, machine building and textile production," he said. "We have prospects for developing relations in all spheres, because state structures and business in Azerbaijan are positively inclined to develop relations with Russia. We see and feel that."
Russia is one of the main economic and trade partners of Azerbaijan. During the cooperation, Russia's investments in Azerbaijan's economy exceeded $3.7 billion. Azerbaijani entrepreneurs invested over $1 billion into the Russian economy.
The data of the Azerbaijani State Customs Committee shows that the trade turnover between Azerbaijan and Russia amounted to almost $1.66 billion in January-October 2017, which is 10.35 percent of the entire trade turnover between Azerbaijan and other countries. The trade turnover between the countries increased by 7.8 percent for the year.