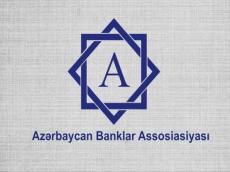 By Azernews
By Sara Israflbayova
The Institute of Banking Ombudsman will start functioning in Azerbaijan from September under the Association of Banks of Azerbaijan (ABA).
The goal of the newly-established mechanism is to increase customer confidence in banks and settle disputes between parties without judicial intervention.
"Appeals will be accepted on the website www.bankombudsman.az. Currently, technical works on the website are at the final stage, appeals will be received in electronic form, through letters and in the office," the ABA reported.
The ombudsman is expected to handle disputes with the amount of a claim up to $2,000. In addition, the ombudsman activity will cover only those banks that signed the Declaration on the transfer of disputes involving individuals - clients of the financial institution to the Banking Ombudsman.
The Banking Ombudsman is not entitled to take decisions on making amendments and additions to mortgage loan agreements, including termination of (full or partial) obligations of the parties to the contract. The competence of the banking ombudsman includes holding meetings and providing banks with recommendations on the borrowers' appeals concerning changes in mortgage conditions.
Its activities are designed to provide practical assistance in overcoming differences, as well as to simplify, speed up the procedure for considering the issues that have arisen on mortgages between the bank and the borrower.
As a result, the Ombudsman issues a conclusion about the possibility or impossibility of settling disputes. The Ombudsman is independent in activity, any interference in the activity when considering appeals is unacceptable.
The Institute of Banking Ombudsman exists in such countries as the United Kingdom, New Zealand, India, Kazakhstan and others.