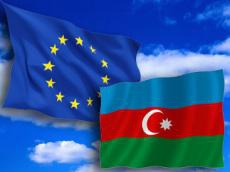 The European Union intends to expand trade and economic cooperation with Azerbaijan, head of EU delegation to Azerbaijan, Malena Mard said on Jan. 29.
Mard made the remarks in Baku whilst speaking at the Caspian European Integration Business Club.
She said that currently talks are underway for agreeing on Azerbaijan's strategic cooperation partnership with the EU.
"We are now following the process of Azerbaijan's accession to the World Trade Organisation (WTO). This requires time. We hope we will see Azerbaijan in the WTO," she said.
Mard also highlighted the fact that Azerbaijan ranks 39th in the index of competitiveness of world economies.
"This is a great achievement. However, there are some problems in the fields of customs and taxation. These issues are on the agenda," she said.
The EU delegation head said the issue of investments is also important.
Mard stressed that the EU and Azerbaijan also intend to develop cooperation in the spheres of business and tourism.

/Trend/