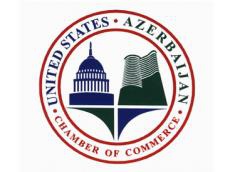 By AzerNews
The United States-Azerbaijan Chamber of Commerce (USACC) held a private briefing on prospects of cooperation between Azerbaijan and Silicon Valley, the USACC reported.
The briefing was held in Silicon Valley, the world's premier tech center of innovation and development, and was organized as part of the USACC ICT Trade Mission to Azerbaijan on December 2-5.
The meeting was attended by local tech-based company representatives.
USACC Executive Director Susan Sadigova and Trade Advisor Elshan Baloghlanov delivered a presentation focusing on the exploration of major projects initiated by Azerbaijan, and their regional importance.
Sadigova said the development of Azerbaijan's fast-growing ICT sector, which dawned with the launch of its first telecommunications satellite, Azerspace-1, capable of supporting digital broadcasting, internet access, data transmission, and government communications.
She also urged all the leading U.S. TECH companies seeking international market expansion to take part in Bakutel2013, a unique occasion for offering their products and services to one of the fast-growing international markets of the world.
The audience was also informed about Azerbaijan's other large projects, such as the renowned High Tech Park Project, TASIM, and Azerspace-1.
The presenters emphasized USACC's organizational mission and presenting Chamber as a platform for expanding a dynamic partnership to achieve resource-sharing and win-win target for both countries.
The presentation was followed by an interactive Q&A session.
Being the second largest recipient of foreign investment after the oil industry, Azerbaijan's ICT sector development is predicted to grow at least fourfold in the next 10 years.
The USACC was established in 1995 as the leading resource for American companies seeking to establish long-term business ties with Azerbaijan. Its membership pool consists of a diverse group of businesses from all the economic sectors, including Fortune 500 companies.
A number of ICT events have been organized this year in Azerbaijan, a country with a developing ICT sector.
2013 was declared the Year of ICT in Azerbaijan; Bakutel 2013 will showcase Azerbaijan's achievements in this field in recent years.