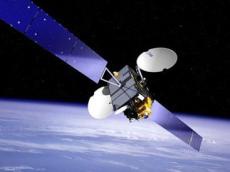 Azercosmos OJSC has sent a staff member for detailed familiarizing with the process of production of the first telecommunications satellite of Azerbaijan at the factory of American company Orbital Sciences Corporation.
Azercosmos spokesperson Nigar Madatli says that work on production of Azerbaijan's first satellite conducted in accord with the established schedule.
"Currently, one officer of Azercosmos and two employees of Canadian consulting company Telesat, carrying out technical control over production of the satellite, located at the plant of Orbital Sciences Corporation for the purpose of detailed examination of the process of production satellite," Madatli said.
According to Madatli, all the necessary work within the project is ongoing and in early 2013 Azerspace-1 will be put into orbit from Kourou, located in French Guiana.
Azerbaijan's telecommunication satellite Azerspace is designed to provide digital broadcasting, Internet access, data transmission, multi-service network VSAT and government communication.
Azerbaijan signed credit agreements with French bank BNP Paribas on financing construction of first national telecommunication satellite Azerspace for $116.6 million and with France's export credit agency COFACE for financing of rocket carrier production for $80-90 million.
The volume of Azerbaijan's capital investment in project implementation will make AZN 319 million of which AZN 127 million will fall on the share of operation expenditures of the satellite. The project will pay for investments after 5-7 year of operation.
The volume of revenues received from launch of first national telecommunication satellite Azerspace will reach AZN 495 million. The profit will make AZN 176 million. The received profit will be directed for the country's technological development. 
/abc.az/