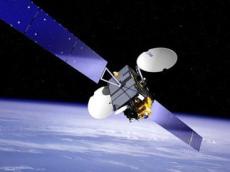 Azerbaijan expects that a national program of launch of communications satellites and LEO satellites will be highly profitable.
Today in Baku, Communications & IT Minister Ali Abbasov has stated that costs on launch of a national communications satellite are estimated at $200-300 million.
"At that, income from operation of a satellite can be as high as $600-650 million," he added. He also presented a timetable for launching national satellites.
"The first national communications satellite will be launched this year, two low-orbit satellites in 2014, and the second telecommunications satellite in 2015," Abbasov said.
The work is carried out by authorized company Azercosmos. The country also has the Council on the development of space industry.
/abc.az/