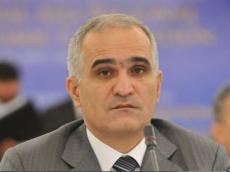 About $ 120 billion have been invested in the Azerbaijani economy, Azerbaijani Economic Development Minister Shahin Mustafayev's article, published in the official press on Tuesday, said today.
"The investments in the economy hit about $ 120 billion today due to a favorable investment and business sphere in Azerbaijan," Mustafayev said. He said that investments worth $ 20 billion were made in Azerbaijani economy in 2011, of which 7 billion fell to foreign, 13 billion - domestic.
"About $15.7 billion fell to the investments in non-oil sector, $4.3 billion - the oil sector," he said. The investments worth 5.9 billion manat were made at the expense of state funds to develop various sectors of the economy last year."
He said that more than 59 percent of these investments, or 3.5 billion manat were directed at infrastructure projects, including 1.9 billion - for the projects in the transport sector, more than 900 million manat - in communal infrastructure, about 200 million manat - for irrigation and water resource projects.
"About 28.8 percent of state investments made last year, or 1.7 billion manat were directed to social projects, including 220 million manat - to repair and build schools and professional lyceums, 90 million manat - to repair and construct universities and research institutions, more than 128 million manat - to repair, construct and equip health facilities, more than 1 billion manat - to restore, reconstruct and construct cultural facilities, more than 42 million - to build housing for disabled and families of martyrs," Mustafayev said.
/
Trend/