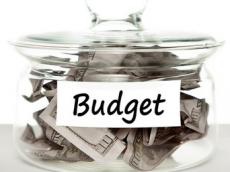 By AzerNews
Food prices are on the rise in Armenia where one third of the population are living in poverty.
The rise comes after prime minister's recent meeting with big businessmen. Ovik Abramyan called on businessmen to play fair and pay their tax.
After the meeting, the businessmen raised prices artificially. Some products' prices, in particular, flour and macaroni rose by 5-8 percent over the last week whereas there has been no price growth yet for wheat in the world market.
Local experts predict further price increase in the country after the big businessmen entrance to the tax field.
The government tries to bring big businessmen to the tax field by intensive dialog offering to declare incomes and indicate as the true turnover.
Armenia's small economy suffers seriously from monopoly and the oligopolies rule about 60 percent of the shares in Armenia's market, the World Bank's said in a report called "Republic of Armenia: Accumulation, Competition, Cooperation", published in November 2013.
The representatives of Armenia's big businesses are mostly MPs and government officials, who are banned by constitution to hold business.
They say they are not personally involved in doing business but they are just the owners.
Prime Minister Abramyan is struggling to fight monopolies. The State Commission for Protection of Economic Competition has fined a pharmaceutical company, which belongs to MP Samvel Aleksanyan for law violation.
Abramyan and Aleksanyan are the members of the ruling party. So, Aleksanyan was fined in a friendly way.
Armenia's budget for 2014 is 1.24 trillion drams ($3.2 billion). Finance Ministry reported that the real amount of the hidden taxes stand at hundreds of billions. It is clear that the government will balance the budget with the support of the big businessmen but will leave people alone with empty pockets.