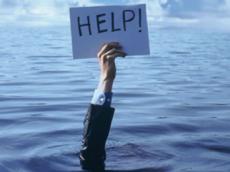 By AzerNews
Armenian diaspora and embassies in foreign countries have turned into the last hopes of the government of Armenia to survive the current economic crisis.
Prime Minister Ovik Abramyan is to make a tour in the summer to convince Armenians abroad to funnel their money to the country to save its ill economy, local media reported.
"The government may stop paying the pensions for some months to convince the diaspora that the situation is pretty grim, " the media added.
Financial woes have critically forced the new government to try every means to find a way out of the current crisis. But as experts say, appealing to diaspora is far from a smart decision.
Local media expresses doubt that diaspora will give a hand to Abramyan's downing government.
"The Armenian diaspora used to help the authorities but it has decided in recent years not to feed the oligarchic power, which is incapable of taking advantages of diaspora's wealth for the development of the country," the reports noted.
The Armenian diaspora had great expectations of the new government but none of them have been met so far. It seems they have decided to refuse supporting Abramyan's corrupted oligarchic government.
The deteriorating economic situation has forced the authorities to turn the embassies into investment companies. To survive, the Armenian embassies need to ensure money inflows from abroad to Armenia; otherwise, they would be closed.
Dissatisfied with the activities of the embassies, PM Abramyan believes that the diplomatic missions are incapable of increasing the investment attractiveness of Armenia outside the borders.
Now the government intends to open some trading houses in several countries to attract investments but its plans seem less perspective.
"Currently, Armenia is not an attractive state in terms of investment," Finance Minister Gagik Khacatryan said. "The presence of the "shadow" economy makes Armenia unattractive for investors."
Hope dies the last but the Armenian government's plans for economic survival are doomed to failure as the country is not yet an attractive investment hub for foreign and domestic investors.