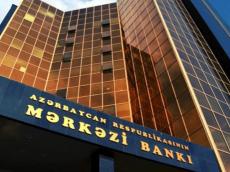 /By AzerNews/

By Gulgiz Dadashova
The Central Bank of Azerbaijan announced that its reserves fell to $9.47 billion as of March 31 from $14.72 billion a year earlier.
The reserves declined by $ 1.5 billion (1.39 percent) in March, and by 5.24 billion (35.6 percent) compared to March 2014.
The decline in foreign exchange reserves of the Central Bank observed since last July. Although the decline began at a slow pace (around $20-$50 million), starting from December, there was a sharp decline (more than $1 billion dollars a month), which is linked with an increase in demand for the USD in the country.
The energy rich nation's central bank put an end to the dollar peg for the manat in February, which system had held since mid-2011. The manat weakened by 33.5 percent against the dollar, and by 30 percent against the euro then.
The plan to drop the dollar peg is a key policy shift for Azerbaijan's energy-export oriented economy. Oil, oil products and gas occupy lion's share in Azerbaijan's exports, making up 92 percent of the total figure and make up 60 percent of the state budget revenues.