Though Catholic Church was expected to be built in Baku this year, this is delayed. It must be noted that, the Church is to be built in Nobel Avenue.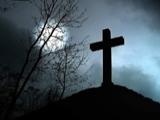 Head of Baku Catholic church Yan Chanla who has returned from Vatican recently told APA that, the project works have not been completed yet. He said that he will meet chief architect of Baku soon and that the exact date of starting the building will be known in 2-3 weeks.
Let's inform you that, the project has been drawn up Italian architects. The church will resemble the Catholic Church functioned in Baku last century but will be of modern architecture.