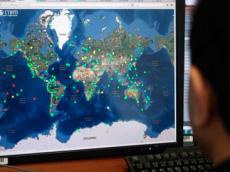 Source:
/AzerNews/
Azerbaijan has purchased new systems from the American companies IBM and Lenovo Thinkstation to strengthen Comprehensive Nuclear Test Ban Treaty Organization's (CTBTO) National Informational Centre of Azerbaijan, which operates under the Institute of Geology of the National Academy of Sciences of Azerbaijan (ANAS).
These systems will allow to expand capabilities of the geophysical data analysis and to increase the efficiency of communication with the central office of CTBTO, which is located in Vienna.
The National Informational Centre's Deputy Head Gulam Babayev said that the systems with the cost of over 24,000 euros are being installed by CTBTO's specialist Dale Roblin. The installation process is held in several stages and the systems will be included in the international network of surveillance in the near future.
Specialists of the Institute are also conducted training to manage the equipment.
The Comprehensive Nuclear Test Ban Treaty was adopted at the 50th session of the UN General Assembly on September 10, 1996. This agreement extends the limited scope of the Limited Test Ban Treaty (also known as the Moscow Treaty) to the absolute mode. The Limited Test Ban Treaty was signed in Moscow on August 5, 1963 by the USSR, the United Kingdom and the United States and prohibited all test detonations of nuclear weapons except underground.