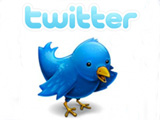 Twitter has released its new web analytics service. Currently in beta but expected to roll out to a wider group of webmasters over the next few weeks, the new service can help site owners track the success of their promotional efforts through Twitter.
The new service is the first fruit from Twitter's acquisition of BackType back in July. BackType, you may recall, is the social analytics company behind both BackTweets and Storm, tools which mined Twitter's tremendous flow of data so that website promoters could get a better handle on the effects of their tweets. So how will Twitter's new web analytics service help webmasters?
According to Christopher Golda (), co-founder of BackType, the tool will benefit webmasters in three ways. First, it will help them understand how much their website content is shared across Twitter's network. Second, it will show the amount of traffic Twitter is sending to their site. And third, it will measure the effectiveness of their Tween Button integration.
Some aspects of this service are more helpful than others. For example, PC World's Angela West points out that there was no good way to know how much of your content was shared across Twitter before. In its example at the TechCrunch conference, Twitter included a graphic that showed the number of tweet about the TechCrunch site; it also showed the number of click-throughs to that site coming from Twitter. While you could use Google Analytics to check the traffic to your site from Twitter, you couldn't track the exact path it was taking before. This kind and level of detail "opens up new possibilities, such as launching incentive and affiliate programs, which would have been impossible to implement in the past," West notes.
The two other aspects of the service can be found in other places. For example, you can use Google Analytics to tell you how much traffic Twitter sends you, and certain website plug-ins, such as Shareholic, can tell you how many times your content is shared from your site's Tweet buttons. Since this service comes directly from Twitter, however, you should be able to get more detail than third-party service providers can give you.
West believes that Twitter Web Analytics will become as essential a tool to website owners as Google Analytics is now. With Twitter Web Analytics, "Online marketers will be able to quell clients' fears that the numbers are coming from bot accounts, since they'll be able to show them exactly who is tweeting what and when," she notes. Even more importantly, site owners will see the real volume of the genuine traffic Twitter provides. These numbers should encourage them to continue investing time and effort in promoting their website through this microblogging social network.
In fact, Twitter is probably hoping that seeing the numbers will encourage publishers and other website owners to increase their use of Twitter. At the very least, it's likely to encourage them to optimize it. Judging strictly from Twitter's graphic for TechCrunch, for example, Twitter Web Analytics may let you track the effects of  tweets over time – not just days, but hours. You may be able to tell whether certain tweets attracted more traffic than others, possibly even performing A-B split testing.
Twitter Web Analytics will tell you how many click-throughs, on average, the tweets over a certain period of time attracted, and what percentage of those tweets used your Tweet buttons. Even if you could get some of this information elsewhere, it's good to have it all in one place. And it's a good bet that this service will improve over time, with more features and different ways of slicing the data. If you're currently using, or thinking of using, Twitter to get the word out about your business, you need to sign up for this free service. Otherwise, you'll have a more difficult time determining the true effectiveness of your efforts.
/SEO Chat/