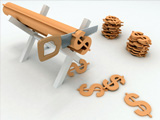 When People taking name of Google Adsense, first thing which came to into mind is Money. Google Adsense is the most Popular and one of best advertisement services which keep gives you recurring income month by month. So it's Important to protect your Google Adsense Account from Getting Banned.
You can earn lots of money through adsense program. For that you just need to have quality content and SEO optimized blog which attract readers and search engines both.

Tips to Avoid Google Adsense Account Getting Banned
Never share your Google Adsense code with your friends or with any one which you think can create trouble to your Adsense account.
Never place more than 3 units of Google adsense on any single page of your website. Google only allowed 3 units on single webpage or don't place 2 Google search box's on single webpage. More ads on website not guarantee more money.
Never place your Google ads any unit under any drop down menu, if you do so you are Violate Google Adsense TOS.
 Never click on your own ads and never force any to click on your ads.
Always written quality content which is useful for readers and for search engines"

quantity don't matter quality matter"
Never copy paste any article from any other website, Google can easily identified which one is original.
Do not show Google adsense on less content pages or any blank page.
Do not send your Google adsense Code by any email to anyone.
Don't place any copy write material on your website, because if original author of content complaint against you then Google adsense team surely banned you account.
Never try to place your website content or any image very near to Google adsense, which make readers confuse.
Don't run any competitive contextual text ad or search services on the same site you are using Google Adsense.
Single ad account is sufficient for multiple Website's
Never disclose Google adsense confidential information.
/Web Tricks Blog/