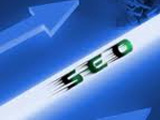 The Plan


Engage your community and build quality relationship
Write posts highlighting bloggers authentically 
Let bloggers know you posted it 
Reap the rewards
Find Top 5 Bloggers; Absorb Their Message Delivery and Community Engagement


The first one on the list is to find the top 5 bloggers in your industry and watch what they do. In other words, find the top 5 bloggers in your industry who you like and want to mirror, as far as quality in message delivery, and watch how they engage. It shouldn't be too difficult to find your own voice if you look for a blogger with qualities that reflect your own heart. When searching for leaders, you can find industry blogs by typing in search engines, looking at forums, social networks, etc. If you do the research it won't take long to find the people who are leaders to you.
However, it may be easier to engage a lower level expert who's highly involved and well connected than some of the superstars. Don't get fixated on the idea you must use the top 5 as defined by the industry.
2. Engage Community and Build Quality Relationships
Start by participating on their blogs or the places they engage with their community. To start, comment on stuff you like or align with an opinion. Highlight parts you like and ask questions on related information within the post or community. Engage the people. Let the community see you and trust you based on your interest level and knowledge on subject matter. You can tell you have gained traction when you've made contact with top bloggers, the community is referencing you and you're a regular. Everyone knows your name. You don't need to be a celebrity, just be known and trusted so that when you say something it's heard and absorbed.
Doing this with the top 5 will take a little time, but it'll anchor you and put you naturally in a place where you're known and respected, which is the catalyst to getting quality links.
With the top figureheads on your side to pass along what you write, you're exposed across countries in a way that 1000 articles spread across 10,000 article sites never could. It 's better to have one blogger, with a highly ranked website, quote you on a post that won't lose value over time than to have 10,000 backlinks from articles that will be lost, devalued and break down your site's trust.
3. Write Posts Highlighting Bloggers
Once you've become known, write a blog post about these 5 bloggers and how influential they've been to you and why. Don't blow smoke up their butt, write about true insights and qualities you've picked up as a result of their experience and expertise. Bring to light those reasons your top bloggers have influenced you. People love to hear good stuff about themselves and it's good karma. This will create a strong mold in your relationships with these people.
4. Let Bloggers Know You Posted It
Now that you have written your blog post, let the bloggers know you're grateful for what they've done for you and that you've highlighted them in a post about the top 5 bloggers that influenced your blogging career. Again, people love to hear authentic good things about themselves. They'll likely share with their massive communities what you have to say. So, next time your posts will be noticed and backlinks will flow naturally, especially if your posting about related, new, and popular topics.
5. Reap the Rewards
That is the path. Engage the experts, become part of their world, and the next time you post a blog post on your site it will evolve naturally into quality backlinks far better than the low rung spam techniques fatal to your SEO planning. Before you know it, you may be the expert. Reap the rewards.
/Search Engine Journal/