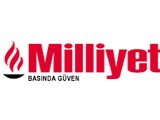 Israel's embassy in Ankara and consulate in Istanbul have been closed since Friday as security measures, the newspaper Milliyet reported according to the diplomatic source. The date of reopening of diplomatic missions is indeterminate.
Israeli Foreign Ministry reported on Wednesday four Israeli embassies have been temporarily closed due to "existing threats" against them. The ministry did not specify which embassies it was referring to.
The Israeli Counter-Terrorism Bureau included Azerbaijan in a list of countries with a high probability of attacks on Israelis. The list was published on Friday in connection with the third anniversary of Hezbollah leader Imad Mughniyeh's death. Besides Azerbaijan, the list includes Armenia, Georgia, Turkey, Venezuela, Egypt, Côte d'Ivoire, Mali and Mauritania.
/
Trend
/