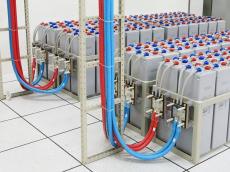 The first factory in France for the production of batteries for electric vehicles was built in Lens (Pas-de-Calais department), Agence France-Presse (AFP), Azernews reports.
The data from AFP shows that the factory belongs to the Automotive Cell Company (ACC), a joint venture of TotalEnergies oil and gas concern, the French-Italian-American Stellantis car giant, and the German Mercedes-Benz carmaker.
The start of production is scheduled for June 30. The ACC plans to produce 800,000 batteries annually and create an additional 2,000 jobs by 2030.
The opening of the factory, according to experts, will contribute to reducing dependence on Chinese imports, and by the end of the decade will allow batteries to be exported.
This is the first of the so-called four gigafactories (facilities that produce batteries for electric vehicles on a large scale) that will appear in this region until 2030 in accordance with the course announced by President of the country Emmanuel Macron for the reindustrialization of the country.
According to AFP, France was at a disadvantage due to high energy prices compared to China and the US. Another serious problem in this area is the shortage of non-ferrous metals, including nickel, cobalt, or manganese, which have to be imported from China.