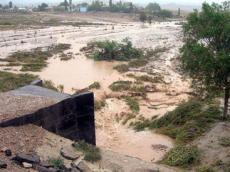 Three people became victims of floods in the Luleburgaz city of Turkish province of Kirikkale, while several more people were injured, the Hurriyet newspaper reported on Tuesday.
Several residents of the city also went missing.
Houses of Luleburgaz residents were flooded, and many of them became uninhabitable.
Floods were caused by rains lasting for already two days. The city authorities do not rule out that bodies of other residents will be found after the water recedes.
/
Trend
/