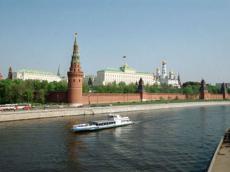 . Iran and the Group 5+1 (the five permanent UN Security Council members plus Germany) finished a new round of talks in Moscow.
Iran's chief negotiator and Supreme National Security Council (SNSC) Secretary Saeed Jalili was leading the Iranian team of negotiators, while delegations of the six world powers were headed by EU High Representative for Foreign Affairs and Security Policy Catherine Ashton in the meeting held at the Ministry of Foreign Affairs of Russia, APA reports.
The talks started on June 18 and lasted for two days. Iran's nuclear problem was on agenda. The six powers proposed to Tehran to stop enriching uranium to 20 percent. Otherwise the US will withdraw from the talks and new sanctions against Tehran will be unavoidable.
Ashton and Jalili are holding bilateral consultations now. They are expected to hold a press conference later.
Earlier Iran and the Group 5+1 held several rounds of talks in Istanbul and Baghdad.
Group 5+1 includes Russia, US, UK, France, China and Germany.
/
APA
/