Armenian separatists occupied the Khojavend region of Azerbaijan on October 2 of 1992, reports Day.Az with reference to the Ministry of Ecology and Natural Resources of Azerbaijan.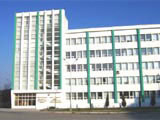 Khojavend covers an area of 145,647 hectares. This region is rich in lame reserves, making 989,000 tons.
Armenian occupants have cut oaks, terminated natural woods on the Khojashin river bank in the Khojavend forest at an area of 25.5 hectares.
In the occupied Khojavend, Armenians cultivate narcotic plants, which are further supplied to different countries. Armenians systematically commit arsons, affecting the flora and fauna and the woods are exported to Armenia and other countries.
Reports say that Armenians purposely terminate our national wealth in the said territory, destroy the natural and historical memorials, ignoring the demands of international conventions.
/Day.Az/