"US does not recognize election, referendum or any other event held in Nagorno Karabakh," U.S. Embassy Public Relations Officer Jonathan Henick told the APA.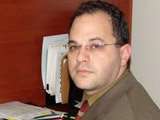 He took his stand on the referendum concerning the Constitution to be held by separatist Nagorno Karabakh regime on December 10. The diplomat said he does not believe such steps to influence the current situation and stressed that the conflict can only settled by OSCE Minsk Group mediation and through negotiations. Mr.Henick noted that the US recognizes Azerbaijan's territorial integrity.
"No country, as well as the US recognizes Nagorno Karabakh as an independent country," Mr.Henick said.