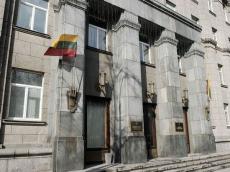 Lithuania could be interesting for Azerbaijan as a partner in the fields of high tech, IT, food industry, logistics, renewable energy, Lithuanian Foreign Ministry said.
The source at the Lithuanian MFA reminded that two important bilateral visits took place over the last year: the Azerbaijani speaker of the parliament visited Lithuania, and the Lithuanian President Gitanas Naus?da paid an official visit to Azerbaijan.
"A great focus was placed on economic diplomacy. A delegation representing 15 businesses and business structures from Lithuania joined the President in Baku for the Lithuania - Azerbaijan Business Forum," the source said.
As the MFA pointed out that the trade turnover between Azerbaijan and Lithuania in 2022 increased by 19 percent, with Lithuanian exports growing by 50 percent.
Representatives of the public and private sectors of Lithuania and Azerbaijan signed seven memorandums of understanding for closer cooperation in the areas of trade, technology, digitization, transport and logistics, innovation, and small and medium-sized businesses, the ministry noted.
Moreover, an agreement between the two governments on the international road transport has also been signed.
"Azerbaijan is an important partner for Lithuania with a considerable potential for developing business relations, being one of the most important links between Europe and Asia with a growing role in the global market," the ministry said.