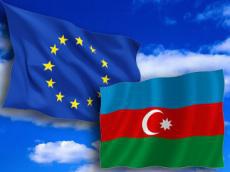 As a leading economy in the South Caucasus, Azerbaijan is the biggest trade partner of the Visegrad Group (V4) countries (Poland, the Czech Republic, Slovakia and Hungary), Azerbaijani Foreign Minister Elmar Mammadyarov said while speaking at the Visegrad Group - Eastern Partnership meeting of foreign ministers in Budapest, Hungary on April 29.
Azerbaijan's trade turnover with V4 countries totaled around $1 billion in 2013 and this trend is on increase, the minister added.
Remarkably, both sides have managed to diversify the trade portfolio by going beyond the traditional energy sector and seizing opportunities that the non-oil sector provides such as agriculture, construction, heavy industry and pharmaceuticals, Mammadyarov said.
The minister underscored that Azerbaijan also remains an attractive market for V4 countries in terms of non-oil sector investment.
"This said, V4 countries are our important partners also in the EU context. Recently, we marked the five-year anniversary of Eastern Partnership in Prague. V4 countries have been instrumental in designing, developing and strengthening the mechanisms of this new engagement that encompass a broad range of political, security and economic issues," Mammadyarov said.
The minister underscored that Azerbaijan is interested in building its relations with EU based on common interests and mutually agreed priorities.
The value of this partnership is predetermined by past and present successful engagements between my country and the European Union, FM added.
Azerbaijan has pledged its support to ensuring European energy security by enabling the implementation of the Southern Gas Corridor project, according to the minister.
"Following the adoption of the joint declaration on the Southern Gas Corridor between Azerbaijan and EU in 2011, we took a major step that testified to our dedication to enable the prompt development of the corridor. The Trans-Anatolian gas pipeline (TANAP) project, as a strategic midstream component of the Southern Gas Corridor, created regulatory and commercial predictability, as well as ensured our partners that the Azerbaijani natural gas will reach Europe," Mammadyarov said.
"The Trans-Adriatic Pipeline (TAP) was chosen for the delivery of Azerbaijani gas to our European partners in summer of 2013. Finally, the final investment decision on the Shah Deniz-2 project was made in December of the same year. Thus, TANAP and TAP pipelines to be commissioned in the coming 4-5 years will help meet strategic energy demands of our partners in Southern Europe and envisage future volumes to export to Central Europe. The Shah-Deniz-2 project will also boost interconnectivity in Europe's energy infrastructure," the minister added.

/Trend/