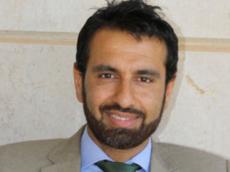 The UK-Azerbaijan relations are excellent, British ambassador to Azerbaijan, Irfan Siddiq said during the meeting with the students in Khazar University on Tuesday.
"UK is the largest foreign investor in Azerbaijan. We have more invested in Azerbaijan than any other country," Siddiq said, stressing that almost fifty percent of all investments are only from UK.
"And this is mainly in the energy sector through the work of BP and another companies engaged in oil development in the oil and gas industries," Siddiq said.
With regard to other spheres of cooperation, ambassador said that more Azerbaijani students go to the UK to study in British universities than any other countries.
"And more of them are funded by Azerbaijani state's scholarship program to study in UK than any other country," he said.
In terms of visits, ambassador said that many Azerbaijanis visit the UK for tourism, work, leisure.

/Trend/