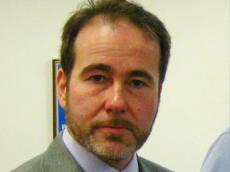 By AzerNews
A member of the UK-Azerbaijani inter-parliamentary group said the United Kingdom continues to call for a peaceful settlement of the Nagorno-Karabakh conflict.
"The UK government rightly continues to urge both sides and all players to use diplomatic means to achieve a peaceful settlement of the Nagorno-Karabakh conflict and calls on them to refrain from behavior and rhetoric that could lead to an increase in tension," Christopher Pincher said in an interview published in The Independent and German Die Welt.
Pincher said the UK strongly supports the OSCE Minsk Group efforts to mediate in talks between Armenia and Azerbaijan for finding a peaceful solution to the Nagorno-Karabakh conflict.
He said the U.S. Secretary of State John Kerry recently made some positive comments on the progress in the conflict, although these observations are difficult to interpret.
Pincher urged the two sides to be more open in the Minsk process, which is known for its secrecy.
Pincher said he understands that diplomacy requires great punctiliousness, but he believes that perhaps a little more transparency could be helpful for the negation process.
He said thousands of Azerbaijanis, a whole generation, forced to live in camps designated to internally displaced people throughout Azerbaijan, as they cannot return to their homes because of the conflict with Armenia.
Armenia occupied over 20 percent of Azerbaijan's internationally recognized territory, including Nagorno-Karabakh and seven adjacent regions, after laying territorial claims against its South Caucasus neighbor that caused a brutal war in the early 1990s. Long-standing efforts by US, Russian and French mediators have been largely fruitless so far.
As a result of the military aggression of Armenia, over 20,000 Azerbaijanis were killed, 4,866 are reported missing and almost 100,000 were injured, and 50,000 were disabled.
Four UN Security Council resolutions, and similar statements from the EU, NATO and Organization of Islamic Cooperation, which have called for the withdrawal of Armenian forces have so far gone unanswered.
Peace talks mediated by Russia, France and the US have also produced no results so far.