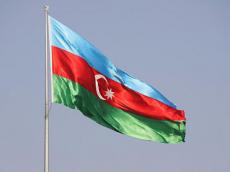 The International Centre for Black Sea Studies (ICBSS) has released a report titled "The emergence of Azerbaijan as regional leader: Development and Sustainability".
The report analyzes the last ten years of development of Azerbaijan.
The author of the report, ICBSS Research Fellow Georgia Chantzi, notes that during this period, Azerbaijan has passed through rapid development and achieved great successes in political, economic and social spheres.
The report underlines that Azerbaijan is represented in many important international organizations and is the first among post-Soviet states to become a non-permanent member of the UN Security Council.
"The breakthrough finally came in 1994, under the Presidency of Heydar Aliyev, who negotiated and succeeded a profitable contract for the production and exploitation of natural resources in Azerbaijan. The contract, that later became known as the Contract of the Century, was signed in 1994 between Azerbaijan and a Consortium of foreign and domestic oil companies, and allowed Azerbaijan to enter into a transition phase. In the words of President Aliyev, the state's main objective through this deal was 'to use the resources which belong to the people to its well-being'," the report says.
Touching upon the State Oil Fund, the author of the report writes that in 1999, at the initiative of President Heydar Aliyev, the State Oil Fund of the Republic of Azerbaijan (SOFAZ) was established, aiming at transforming oil revenues to perpetual income for current and future generations with a view to ensuring economic stability and to enhancing the development of non oil sector.
"The main scope of SOFAZ is to best manage oil revenues for the country's growth, hence, numerous infrastructure and social projects such as the State Program on education of Azerbaijani Youth abroad, are financed by SOFAZ. The Fund's assets in January 2013 amounted to $34.129bln."
It further notes that Azerbaijan, taking advantage of its favourable geographic location for transportation, seeks to become an important trade corridor between Europe and Asia.