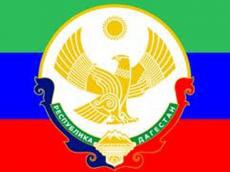 Azerbaijan is one of the main economic partners of the Republic of Dagestan. According to Dagestani press, foreign trade of Dagestan amid the global financial crisis contributed to improvement of national economy and has become the leading factor of the country's economic growth. In 2011, the foreign trade turnover of Dagestan increased by 15 percent as compared to 2010 amounting to 743 million dollars. Foreign trade turnover during 9 months of 2012 was estimated at 561.6 million.
The main economic partners of the Republic of Dagestan, according to Dagestani media, are Iran, China, Turkey, Ukraine, Kyrgyzstan, UAE, Italy, Germany, Austria, Azerbaijan, and Georgia. Exports mainly consist of wheat, treated and untreated lumber, machinery and equipment, ferrous and nonferrous metals.
Over the recent years the interest for Dagestan's investment opportunities has increased. As part of the forums and exhibitions the republic signed treaties and agreements on the implementation of various investment projects. The most part of these agreements concern fuel and energy complex, viticulture and wine-making, transport system, tourism and recreation.
The main foreign participants of Dagestani joint ventures are Turkey, Azerbaijan, USA, Iran, Poland, Malta, Switzerland, Czech Republic, Spain, Germany, Korea and China.


/AzerTAc/