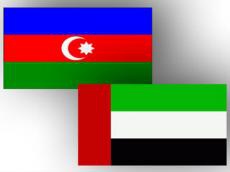 Azerbaijan`s Consul General in Dubai Parviz Ismayilzade, as part of his visit to Ras Al Khaimah Emirate of UAE, has met Sheikh Saud Bin Saqr al Qasimi.
Mr. Ismayilzade highlighted the high level relations between Azerbaijan and UAE, adding the country was interested in the expansion of the ties with the UAE.
Saud Bin Saqr al Qasimi, in turn, hailed the activity of Azerbaijan`s Consulate General in Dubai, adding this would give a push to the development of the relations between the two countries.
Mr. Ismayilzade stressed the importance of holding the reciprocal visit, as well as business forums, exhibitions and the other events.
The Consul General has also met head of the Dubai Department of development of Tourism Catherine Quinn and Director General of the Investment Department Peter Michael Shuster.
/AzerTAc/