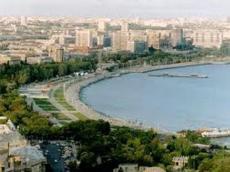 A new developing period in Azerbaijan's sea border security starts from August, chief of State Border Service of Azerbaijan, Lieutenant-General Elchin Guliyev said.
According to Guliyev, Coastal Guard of SBS starts to apply new ships and equipment: "This responds to border security threats. Today, the sea border security is supplied with modern equipment. The modernization process continues. More new equipment will be applied in this sphere".
SBS's chairman said about the continuation of infrastructure, military base and border checkpoints development works. General said that the construction of 80-90 facilities will be finished in a short time. The opening ceremony of several objects is planned in September and October.
/
APA
/