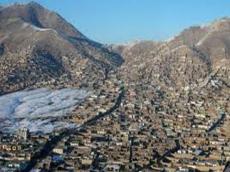 More than 800 historic artefacts stolen or smuggled out of Afghanistan over the past few decades have been returned to Afghanistan`s National Museum by Britain, both governments said Thursday. The safe arrival of the precious cargo, weighing more than two tons and containing 843 individual items, was confirmed at a joint news conference in Kabul Thursday by British Prime Minister David Cameron and Afghan President Hamid Karzai.
They are believed to have been smuggled out of Afghanistan for sale on the international black market. The consignment now returned included objects found in three separate seizures by customs officials as they were being smuggled into Britain. Others came to light in the course of investigations by the Art and Antiques Unit of the Metropolitan Police in London.
Among the most prized items are first-century AD furniture decorations known as the Begram Ivories, and an important sculpture of Buddha from the second or third century AD, both stolen from Afghan museums during the civil war from 1992 to 1994 which followed the withdrawal of Soviet troops.
The oldest artefacts date back more than 4,000 years to the late third millennium BC and include Bronze Age cosmetic flasks, stamp seals and statuettes. There are also bowls, coins, metal and pottery vessels from the Islamic medieval period. A number of the items featured in a highly-popular Afghanistan exhibition at the British Museum in London last year, where they were stored for safekeeping and recorded before their return to Kabul.
A memorandum of understanding between the British Museum and the National Museum of Afghanistan was signed in 2011 to ensure that efforts would continue to identify and return further artefacts.
/brecorder.com/