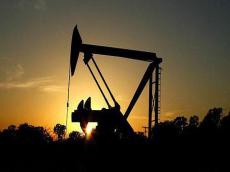 By Azernews
By Gulgiz Muradova
Azerbaijan, which earlier unilaterally refused from increasing oil production, will prepare "concrete proposals" for oil output cut talks to be held on December 10 in Vienna.
Azerbaijan, the third-largest producer among ex-Soviet countries after Russia, plans to attend the meeting of the cartel with non-OPEC oil producers to finalize details of coordinated cuts.
The list of the countries that have been invited and are expected to participate in the cuts include Azerbaijan, Bahrain, Bolivia, Brunei, Colombia, Russia, Mexico, Turkmenistan, Oman, Trinidad and Tobago, Egypt, the Republic of Congo, Kazakhstan and Uzbekistan.
 "Azerbaijan seeks to determine its oil production quota in accordance with the percentage of reduction referred to Russia and other countries outside of OPEC," Reuters reported citing the country's energy ministry.
OPEC decided on November 30 to hold production at 32.5 million b/d starting January 1, 2017 -- the first coordinated cut since 2008 -- amounting to an approximate 1.2 million b/d cut from current output levels. The deal exempts Libya and Nigeria and is contingent on key non-OPEC producers also agreeing to cut 600,000 b/d in total. Non-member Russia will cut by as much as 300,000 barrels a day. 
The energy-rich Caspian country produces three grades of crude oil - Azeri BTC, Azeri Light, and Urals. Azerbaijan has been producing AZERI LT since 1997 and exports it via the Baku-Tbilisi-Ceyhan and Baku-Supsa pipelines, as well as by rail to the Georgian port of Batumi.
BP Azerbaijan earlier announced that the company is going to maintain production of Azeri Light oil in Azerbaijan in 2016 at the level of the previous year.
In 2015, Azerbaijan produced 31.3 million tons of Azeri Light compared to 31.5 million tons extracted in 2014.
The cartel of 14 major oil producers of the world has long insisted it wants non-OPEC producers to properly participate in global output cuts to support prices.
Venezuelan President Nicolas Maduro has recently suggested holding of a summit of OPEC's 14 oil producing nations and oil-rich non-OPEC nations to set out a pricing strategy for the next decade.