The representatives of the Antimonopoly State Service attend the next Vienna Seminar organized by Hungary Regional Centre for Competition in Budapest.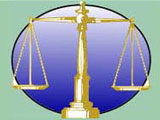 ASS press service told that the forum covers discussions on combat issues against the cases that can reduce competitiveness, as agreements (vertical agreement) between various levels of production and sale, cartel and other horizontal agreements.
The seminar will end on April 27, APA reports.